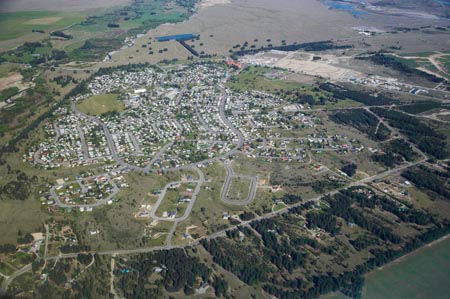 Located in the heart of New Zealand's South Island, the town of Twizel, at a distance of 68km, is the closest town to Aoraki/Mt Cook - the highest mountain in Australasia.

Established in 1968 and with a permanent population of 1200, Twizel has the location and infrastructure to satisfy all visitors, whether they be from New Zealand or overseas.

Twizel was constructed as the base for the Upper Waitaki Power Development. This scheme was the largest hydro project ever undertaken in New Zealand, started in 1968 and completed 18 years later.

Twizel is situated in the Mackenzie Country in the centre of the South Island of New Zealand and 30 minutes drive from Ohau skifield.

Twizel, the closest town to Aoraki Mount Cook, has a myriad of Lakes including Lake Ruataniwha, Lake Pukaki, Lake Ohau, Lake Benmore, Lake Aviemore, and Lake Waitaki.

Twizel is a fly fishing paradise with rivers, lakes and miles of canals brimming with the worlds largest Rainbow Trout, Brown Trout, and Salmon.

Twizel is serviced by daily inter-regional and long distance bus and coach services to and from Queenstown, Wanaka, Lake Tekapo, Mt Cook and Christchurch.

There are no passenger train services from Twizel to Christchurch, Mt Cook, Dunedin, Timaru, Oamaru, Invercargill or Queenstown.

The nearest airport for domestic and international air services is Christchurch.