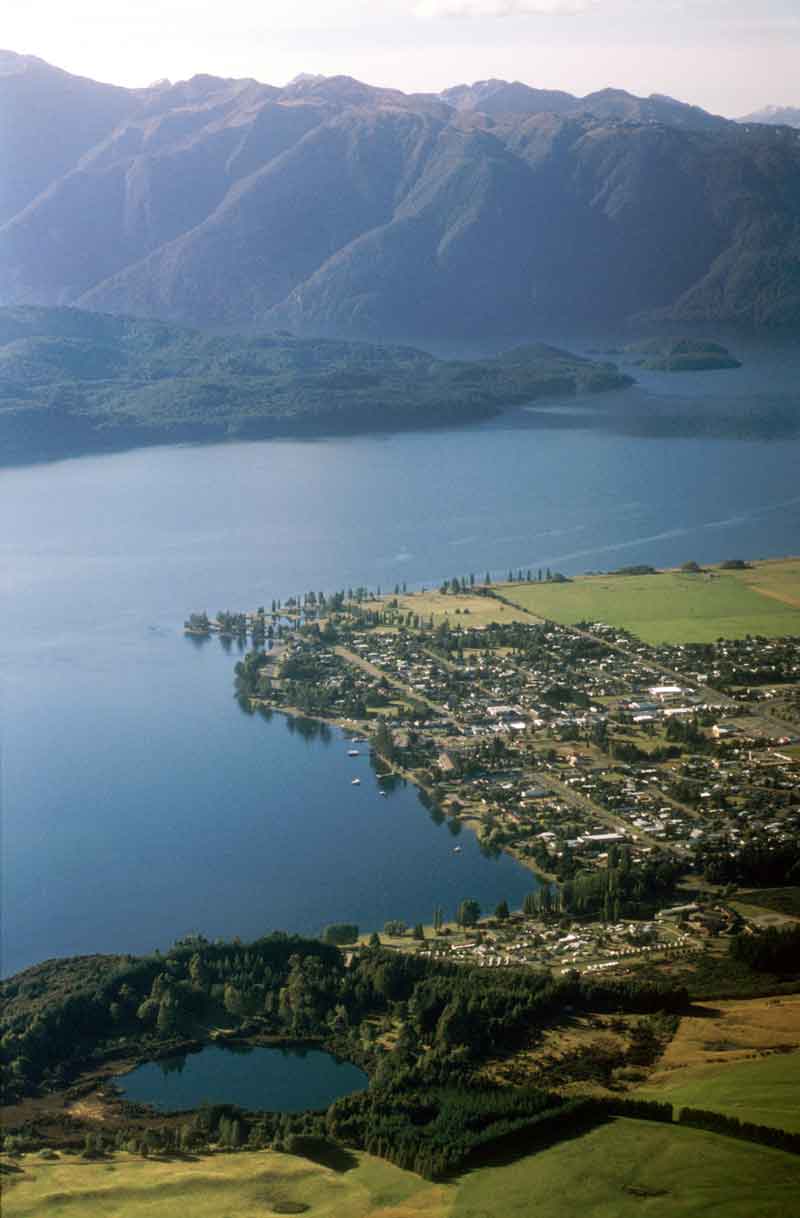 Te Anau (Pop: 1911) is located on the eastern shore of Lake Te Anau in Fiordland. Lake Te Anau is the largest lake in the South Island and second only within New Zealand to Lake Taupo.

Located 158kms northwest of Invercargill and 2 hours drive from Queenstown, Te Anau is the gateway to the Fiordland National Park and a ideal base to explore Milford Sound and/or Doubtful Sound and the many other major tracks within the Fiordland National Park.

Te Anau is renowned as the "sightseeing and walking capital of the world". Fiordland National Park is one of the few areas in the world that has attained World Heritage status.

Visitors to Te Anau can choose from a wide range of attractions including scenic boat cruises, scenic flights, sea kayaking, diving, fishing, coach tours, golf, four wheel driving, hunting and more. Don't forget to check out the Te Anau Glow Worm Caves - a rare example of a living cave that is still under formation.

Te Anau is also in the hub of the great southern walking tracks, a great way to escape everyday life and head for a land of rugged beauty and splendour.

The tracks offer a sense of freedom and inspiration that is seldom found elsewhere in the world. The popular Milford Track is accessed from Lake Te Anau and the Kepler Track is within walking distance of the town centre.

Lake Te Anau sprawls at the feet of high rugged mountains, and during the summer the hot dry weather encourages water skiing, swimming, fishing and kayaking on the lake. During the winter, days are crisp and clear with frosty mornings and sunny days.

Te Anau is well known for its fine restaurants and has 7 days a week shopping. If you are looking for a place to stay, Te Anau has dozens of hotels, motels, backpackers, homestays and camping grounds right through the whole accommodation range.

Te Anau's Wildlife Park is only 10 minutes walking distance from the Department of Conservation Visitor Centre on the Lakefront. You can view the rediscovered takahe (Notornis porphyrio) a flightless alpine bird, along with other birds like the kaka, tui, kea, parakeet.

Te Anau is the closest full service town to Te Anau Downs (Beginning of the Milford Track and Milford and Doubtful Sounds.
Te Anau is a hub for inter-regional and long distance bus and coach operators providing regular daily services from Te Anau to Milford Sound, Queenstown, Dunedin and Invercargill and services to and and from Milford Sound and Te Anau Downs - departure point for the Milford Track.

Queenstown is the nearest airport to Te Anau for regular domestic and international air services.

There are no passenger train services from Te Anau to Glenorchy, Queenstown, Milford Sound, Invercargill, Dunedin, Mt Cook or Christchurch.