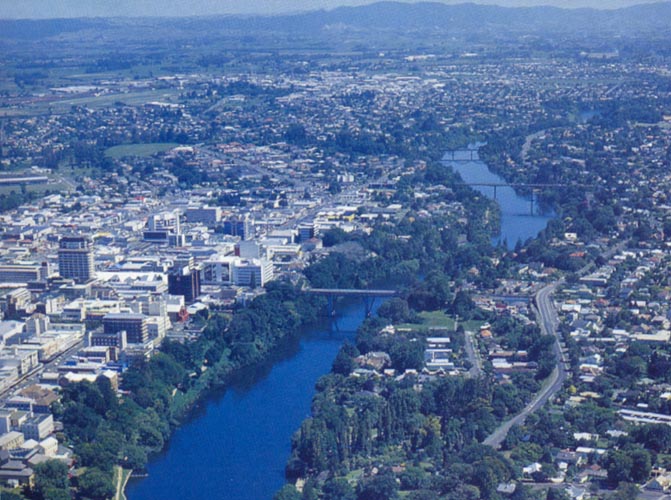 Located 127 kms south of Auckland, Hamilton is located on the banks of the Waikato River - the longest river in New Zealand.

Hamilton (Pop: 193,000) is New Zealand's 4th largest city and is becoming an industrial, financial, educational and IT centre.

The centre of the city, on the Waikato River, is a bustling retail precinct. The entertainment area is quite vibrant due to the large student population. The 2008 Lonely planet guide states that "the city's main street has sprouted a sophisticated and vibrant stretch of bars and eateries that on the weekend at least leave Auckland's Viaduct Harbour for dead in the boozy fun stakes." Hamilton has the second-largest collection of cafés in the country—second only to Ponsonby Road in Auckland.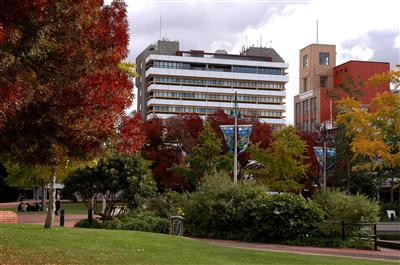 Hamilton is known for abundant parks, walkways, river jet boating and river cruises, agriculture research, Waikato University, stud farms and the annual National Field day and Hot Air Balloon Fiesta.
Education and research are important to the city, through the University of Waikato, and Wintec (Waikato Institute of Technology). Research at the Ruakura centre has been responsible for much of New Zealand's innovation in agriculture.

Hamilton is known for the world famous Hamilton Gardens - a 54 hectare public garden park in the south of the city, located on the banks of the Waikato River. Hamilton Gardens has enclosed gardens, open lawns, a lake, a nursery, a convention centre and a cemetery. It is the Waikato Region's most popular visitor attraction, attracting more than 1 million people and hosting more than 2,000 events a year.

Hamilton Gardens is described in popular culture as a botanical garden but does not technically qualify as a botanical garden. Instead, the site features 21 gardens representing the art, beliefs, lifestyles and traditions of different civilisations or historical garden styles. These gardens are grouped into the Paradise, Productive, Fantasy, Cultivar and Landscape garden collections.

Lonely Planet encourages visitors to the gardens to see the "extravagant themed enclosed gardens" with "colonnades, pagodas and a mini Taj Mahal". They also recommend the pre-colonial Te Parapara garden and Ngā Uri O Hinetuparimaunga earth blanket statue at the main gates. Hamilton Gardens hosts the Hamilton Gardens Arts Festival in February of each year.

Hamilton annually hosts the National Agricultural Field days at Mystery Creek, the southern hemisphere's biggest agricultural trade exhibition. Mystery Creek is the country's largest event centre and hosts other events of national importance, such as the National Car Show and the National Boat Show.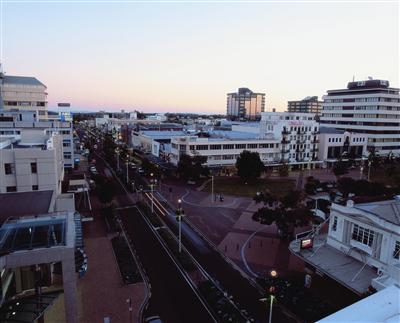 Manufacturing and retail are also important to the local economy, as is the provision of health services through the Waikato Base Hospital. The city is home to New Zealand's largest aircraft manufacturer, Pacific Aerospace who manufactured their 1,000th aircraft in August 2009 and Max Clear Aviation who manufacture and export high quality micro light aircraft. It also has its largest concentration of trailer-boat manufacturers such as Buccaneer.
Recent years have seen the firm establishment of the New Zealand base of the British flight training organisation CTC Aviation training over 100 airline pilots a year at its "Crew Training Centre" at Hamilton International Airport.
Hamilton is a major hub for daily inter-regional and long distance bus and coach services from and to Auckland, Matamata (Hobbiton), Rotorua, Waitomo Caves, Tauranga, Taupo, Gisborne, Napier, Hastings, New Plymouth, Tongarior National Park, Ohakune, Wanganui, Palmerston North and Wellington.

There are combined ferry and bus services from Hamilton to Christchurch, Hamilton to Dunedin, Hamilton to Kaikoura and Hamilton to Nelson.

Air New Zealand Link operates regular daily direct air services to and from Hamilton to Palmerston North, Wellington and Christchurch.