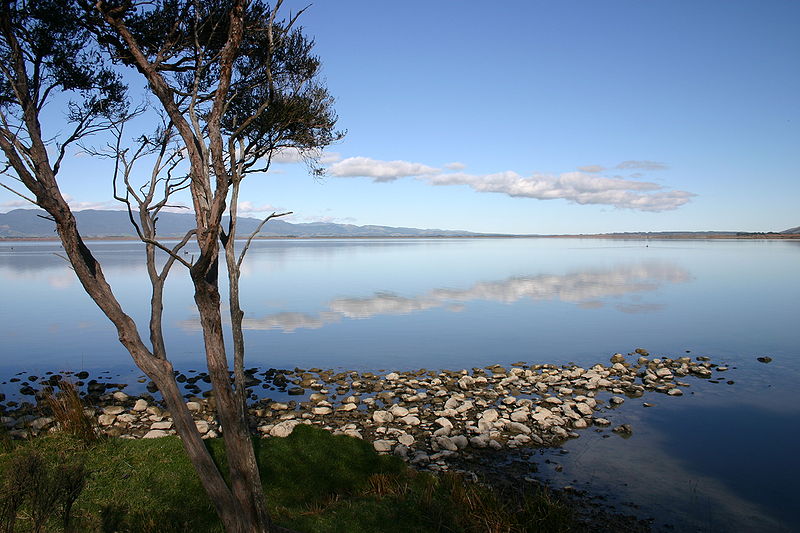 The Wairarapa is located in the south-eastern corner of the North Island, east of metropolitan Wellington and south-west of the Hawke's Bay region. It is lightly populated, having several rural service towns, with Masterton being the largest. It is named after its largest lake - Lake Wairarapa.

Located only 1hour drive from Wellington, the Wairarapa is the perfect rural retreat in the heart of New Zealand.
From Wellington, you can make easy day trips to see working farms, country gardens to wild coast line complete with seal colonies. Alternatively, you can stay over night at only of the many homestays, Bed and Breakfast Guesthouse to exclusive lodges that is within the region.
While only a hour drive from Wellington, the Wairarapa is separated from the Capital by the rugged Tauraua Ranges, the Pacific ocean is on the east coast.

Besides the rural farming landscape, the Wairarapa is becoming know for is growing number of wineries at Martinborough, craftwork, etc. The Wairarapa has major events like the annual Golden Shears, The Martinborough Wine and Food Festival, the Carterton Daffodil Carnival, The Big Coast Mountain Bike Event and the Tauherenikau Races.

The Wairarapa also hosts the 'Ballons over Wairarapa' event.

The agricultural industries, including forestry, cropping, sheep, beef and dairy farming, are major land users. The area around Martinborough, in the south, is renowned for its vineyards and wine, as is the outskirts of Masterton and Carterton. Local beer has been brewed at Mangatainoka, near Pahiatua, since 1889. Deer farming is growing in importance.
The major city in the region is Masterton. The Wairarapa is served by the Wairarapa Connection train rail services operating on a regular daily services between Masterton, Carterton, Featherston and Wellington.

The nearest airport for domestic and international air services is Wellington.